Welcome To All Or Nothing Tattoo And Body Piercing Studio, Atlanta GA.
Thank you for Voting us best of Atlanta for the 7th year in a row! Most recently we won on www.CitySearch.com again and couldn't have done it without you!
Breaking All or Nothing Tattoo News
All or Nothing Tattoo Award Winning Artist Profile: Mike McMahon
All or Nothing Award Winning Tattoo Artist Profile: Josh Lindley
BRAND NEW ARTICLES!!!

Brand New Limited Edition Prints from Josh Lindley now available!



http://strangleholdmerch.com/all-or-nothing-tattoo-issue-of-tattoo-masters-magazinesigned-p-229.html

All or Nothing Tattoo has taken over Tattoo Master (UK) magazine! 1 Issue ONLY! After they gave Brandon Bond his "Lifetime Achievement Award for Outstanding Contribution to the Tattoo Industry" at the Skin Deep TattooJam, they invited Brandon to be a Guest Editor of their magazine. The issue is overloaded in its entirety with content about the Atlanta based leviathan tattoo studio and all the projects related to the uber successful parlor. The entire magazine is full of All or Nothing, including new photos never seen, personal stories, insanely honest interviews, personal letters, tutorials on cover-up, technical information, tutorial on freehand tattooing, and every artist in the studio is featured. Like a written seminar, and an open window into the belly of the beast. This magazine is AMAZING, order yours today!

http://strangleholdmerch.com/all-or-nothing-tattoo-issue-of-tattoo-masters-magazinesigned-p-229.html




HUGE SPRING CLEANING SALE from
ALL OR NOTHING TATTOO MERCHANDISE!!
http://strangleholdmerch.com/specials.html




ALL OR NOTHING TATTOO IS HIRING!

One Tattoo Artist beginning in the spring!

One Tattoo Apprentice & One Piercer!!

All inquiries should email mattdunlap1@gmail.com.

Also All or Nothing Tattoo is Hiring:

Video Production People, Graphics Person, Assistants, Art Students, Marketing and Promotion Team, Editors ad Writers!!!

All inquires should email AONmerch@gmail.com



Family- As Defined by Brandon Bond!
http://allornothingtattoo.com/index.php?sub=family

Book Your Appointment With the Artists of All or Nothing Tattoo
All or Nothing Tattoo's Featured Artist:


Mike McMahon


Brandon Bond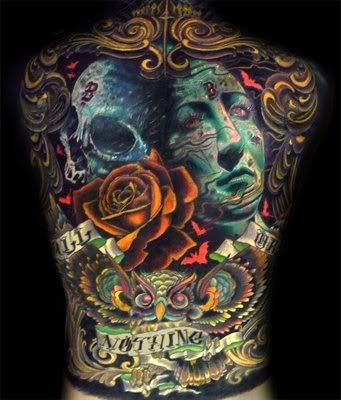 Dave Tedder
Jason Adkins
Matt Dunlap
Flaco Martinez
Josh Lindley
Oscar Zornosa



All or Nothing Tattoo
2569 S. Cobb Dr.
Smyrna, Ga. 30080
Phone: 770.435.9966
APPOINTMENT INFO




Brandon Bond
Dave Tedder
Joe Waulken
Matt Dunlap
Mike McMahon
Josh Lindley
Flaco Martinez
Oscar Zornosa
Jason Adkins
Tim Furlow
Sean Green
Frankie Mirisciotti
JP Alfonso
Collaborations




Brandon Bond
Dave Tedder
Flaco Martinez
Frankie Mirisciotti
Jason Adkins
Joe Waulken
Josh Lindley
JP Alfonso
Matt Dunlap
Mike McMahon
Oscar Zornosa
Sean Green
Tim Furlow





MLB Players get tattooed at All or Nothing
Tattoo Convention Photos
All or Nothing Invades Europe
Mike Busey Visits
Around the Shop
Tattoos that say All or Nothing
Celebrity Tattoos
Darker Skin
THE GREAT PIT BALL
Shop Expansion Photos
Behind The Scenes
-VICKtory to the Underdog
Our Film Wins Film Fest Award
The Apprentice Corner
Atlanta Braves get tattooed at All or Nothing Tattoo
Brandon Bond returns to All or Nothing
Guest Artist Galleries
Filming of LA Ink with Kat Von D
Tattoo Seminars
Testimonials
New Pictures
Collaborations
StrangleHold Merch
AoN Studio Tour
Halloween Party '05
It's A Wild Ride '05
Past Party Pictures






Kingpin Supply



Eulogy Recordings




Tattoo enthusiasts would surely love the collection of tribaltattoos at rankmytattoos.com

Hardnox Clothing